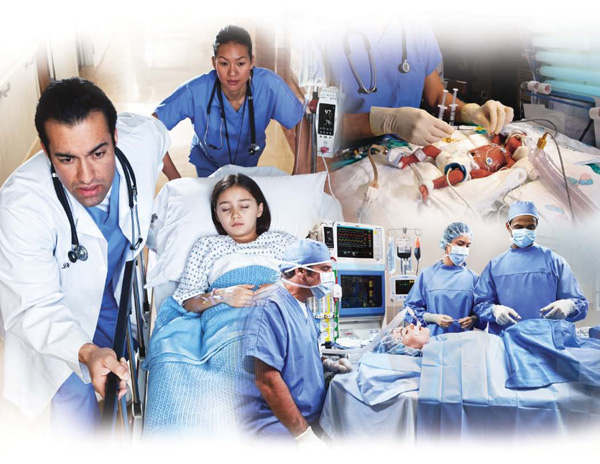 The revolutionary new sensor system that offers the performance and comfort of a single-patient-use disposable sensor with the cost-effectiveness and environmental advantages of a reusable sensor
Re
usable

+

Di

sposable

=

ReSposable

Hospitals are facing more pressure than ever to reduce costs and implement green initiatives while maintaining infection control practices to protect patients and staff from the risks of cross-contamination.

Disposable pulse oximetry sensors have historically offered the best performance, greatest ease of use, and most comfort, but do generate waste. Reprocessing sensors may appear to lower the per sensor price, but third-party reprocessed sensors do not offer the same performance or quality as new sensors and are labor intensive. In addition, reprocessing itself requires additional manufacturing and transport, which negatively impacts the environment. Reusable sensors may offer low environmental impact, but do not offer the same performance, comfort, or reduction of cross-contamination risk as disposable sensors.
Greener
>

Easier

>

Cost-Effective

>

Superior Performance

The new Masimo ReSposable Sensor was created after more than ten years of research and development with feedback from hundreds of clinicians on what they wanted most in a sensor—less waste, more value, and superior performance. The revolutionary new Universal ReSposable sensor system offers the performance and comfort of a single-patient-use disposable sensor with the cost-effectiveness and environmental advantages of a reusable sensor.
Two-piece Design Includes a Reusable Sensor and a Disposable Sensor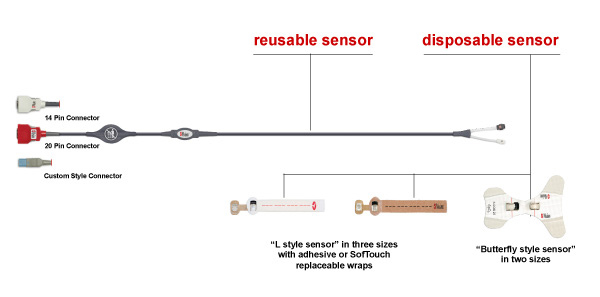 ReSposable – Perfect for Your Hospital's
Green

Initiatives Up to

90%

less waste vs. only 34% less waste with reprocessing*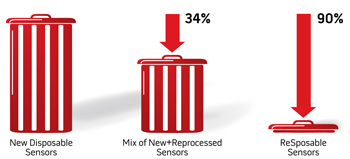 Up to 41% lower carbon footprint vs. 43% higher carbon footprint with reprocessing*
ReSposable sensors generate significantly less green house gas emissions than reprocessed sensors. Reprocessed sensors actually have a higher carbon footprint than new sensors, due to greater green house gas emissions from transport, reprocessing, and decontamination procedures.




Carbon footprint calculations validated by Carbonfund.org in November, 2011.
* Waste calculated by sensor weight for 40% reprocessed sensors with a mix of 80% Adult and Pediatric sensors, 20% Neo and infant sensors. Carbon footprint comparisons calculated by lbs. CO2 emissions with same reprocess mix as waste.
Application and Sensor Components
S-DOS 25

Adult Sensor
> 30 kg

S-DOS 20

Pediatric Sensor
10 - 50 kg

S-DOS 30L

Large Adult
> 40 kg

Infant
3 - 10 kg

S-DOS 25L

Neonatal/Adult
< 3 kg or >30 kg

S-DOS 25Pt-L

Neonatal
<1 kg

S-DOS 20L 500

Neonatal
< 1 kg
| | |
| --- | --- |
| | |
| | |
| | |
| | |
| | |
| | |
| | |
| | |
| | |
| | |
| | |
| | |
| | |
| | |

PDF Resources

Brochure:
Universal ReSposable SpO

2

Sensor System